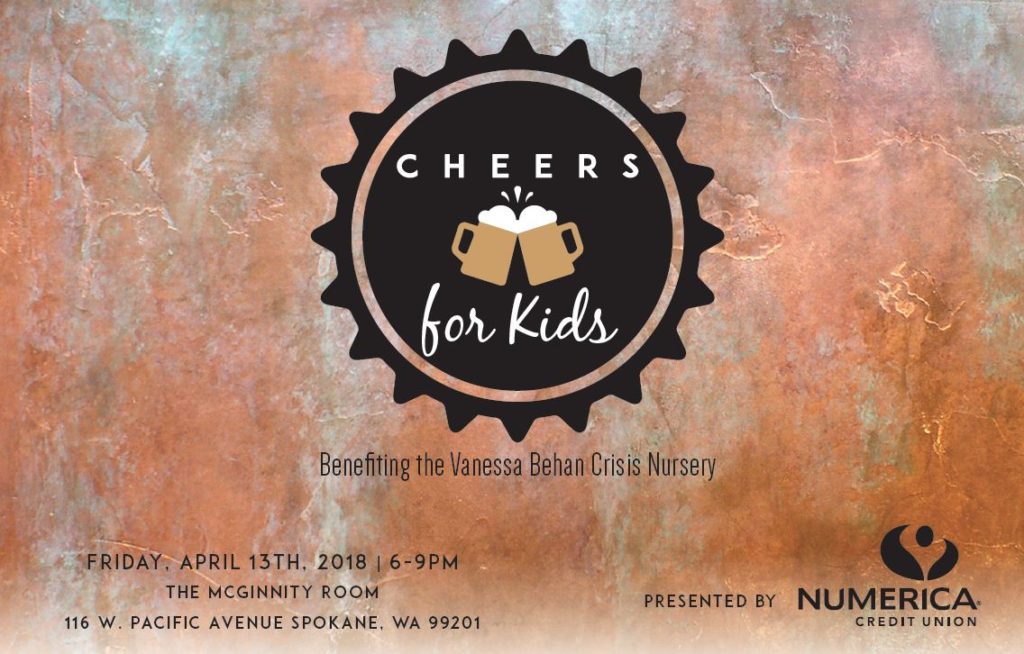 Table Sponsors: BDO Accounting, Tax, Audit & Consulting Services | Columbia Bank | Franz Bakery | GESA Credit Union | Angela Johnstone | Northwest Building Maintenance | Premera Blue Cross | Donna Strawn | Washington Trust Bank | The Wolff Family
Raffle donors: Big 5 Sporting Goods | Big Barn Brewing Co. | Buoy Beer Co. | Clinkerdagger Restaurant | Dry Fly Distillery | Escape Entertainment | Fort George Brewery | Gus Johnson Ford | Indaba Coffee Roasters | Lee & Hayes, PLLC | Mackenzie River Pizza Co. | Mountain West Bank | No-Li Brew House | Otter Box | Perry Street Pizza | Selkirk Abbey Brewing | Silverwood Theme Park | Spokane Party Bus | Steady Flow Growler House | The Union Studios | Williams-Sonoma
Cheers for Kids: A Beer Pairing Dinner
April 13, 2018 | McGinnity Room | 6-9PM
A casual, fun, four-course dinner
courtesy of Charlie's Produce and
Ruins Restaurant. Each course is
paired with locally crafted beer made
by Orlison Brewing Co.*
* ALL ATTENDEES MUST BE 21 YEARS OF AGE OR OLDER
This Event Has Sold Out.

Thank you to our Sponsors:

Have Questions about VBCN Events? Please contact:
Amber Killingbeck – Development Coordinator
(509) 340-0479
amber@vanessabehan.org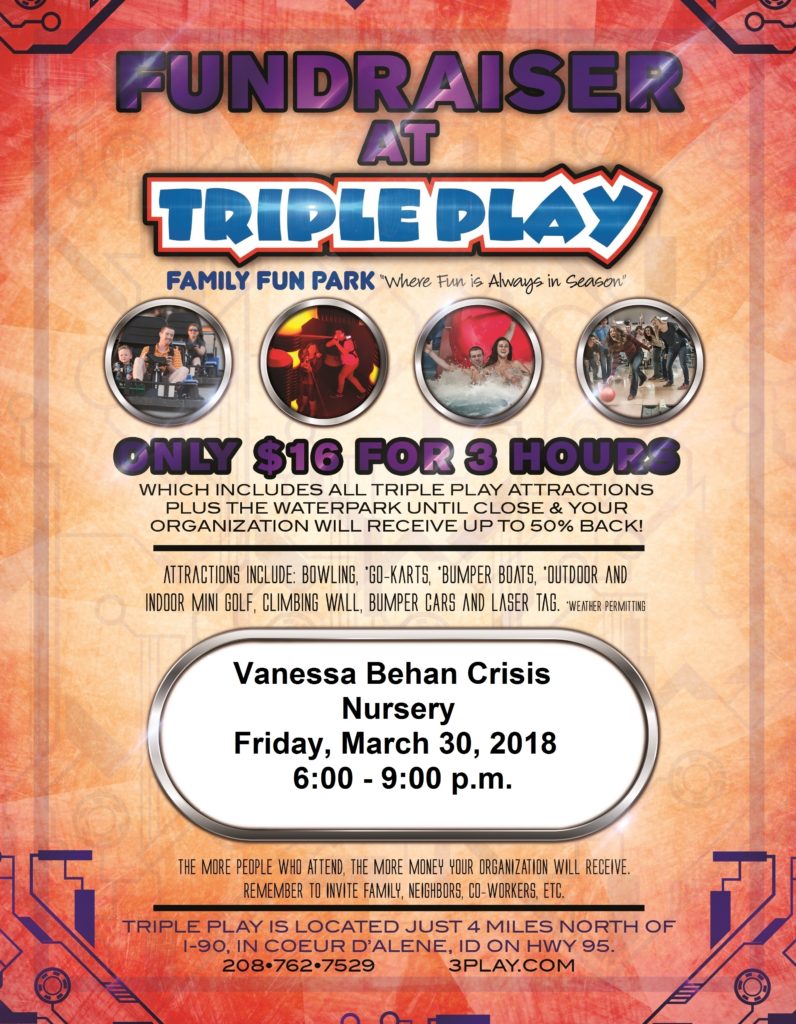 Community Events
If you are interested in holding a fundraising event or donation drive for the Nursery please contact our Development Coordinator by calling 509.340.0479.