Vanessa Behan was founded in 1987 in memory of Vanessa Behan, who died from child abuse injuries at the age of two. The cause of death was a ruptured bowel caused by a blow to her abdomen. An autopsy revealed that during her short life, Vanessa had suffered many previous injuries, including a fractured arm, head trauma from having her hair pulled and twisted, a fractured skull and cigarette burns.
The tragedy of Vanessa's death outraged and saddened the Spokane community. A handful of people initiated a grassroots effort to create a safe place where parents could bring their children any time they are having difficulty providing them with safe and nurturing care.
Since then, Vanessa Behan has impacted the lives of more than 103,000 children and their families.
Van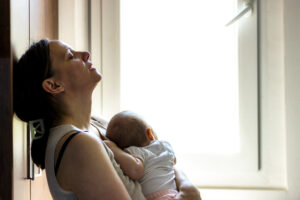 essa Behan's vision is to provide immediate refuge for children and support to strengthen families. Following Vanessa Behan's tragic death, a group of local businesspeople established our organization so that parents would have a safe place to bring their children in the face of crises.
Our primary services are:
24-hour childcare for infants and children under the age of thirteen
Parent education
Crisis counseling for parents
Referrals to other community agencies
"We need this type of facility; this type of facility needs to be used more, and that's why it's great to have it here in this community. It's a very positive thing for children to have a safe haven."
– Sgt. Tony Giannetto, a Spokane police officer who responded to the emergency call the night Vanessa Behan died.
"I would not wish any abuse, whether it be mental or physical, on any child. Children are our future. Without them, we are nothing. We need to reach out, take their hands and give them good morals and a foundation upon which to live their lives by. We need to teach them to find their self-esteem, their self-worth, and let them know that they are a precious gift."
– Lindsie Banning, speaking in memory of her niece, Vanessa Behan.